Description
Description
Used by top "Make-Up Artists" the SkinPep® Auto Make-Up Device will leave a - SILKY SMOOTH, BLEMISH FREE EVEN COVER FINISH.
Our unique soft and antibacterial puff provides smooth make-up with no lumps by applying on smooth and evenly for a three-dimensional deep adhesion.
The delicate texture of our puff cover helps to care for delicate skin texture with near professional results every time.
Our convenient removable puff is easy to change and easy to wash and can be reused many times over.
One of the biggest mistakes we are probably guilty of is not properly blending our foundation. Luckily we have found a product that effortlessly applies make- up and blends for an expert looking, flawless finish.
Liquid foundation is really great at covering imperfections or discoloration but if it is not blended well it often looks cakey or blotchy.
When you apply foundation directly to the skin and blend in, it not only takes forever to blend but it also settles into fine lines and may look unnatural.
That's why we love this new handy gadget: SkinPep® Auto Make-Up applicator - the exclusive vibrating auto puff.
Now wherever you are, whenever you are, you can have perfect make-up. When you use the SkinPep® vibrating puff you simply apply it into the skin without leaving a huge mess.
It does all the work for you and gives your skin an even tone working as a concealer, a foundation and powder all in one cutting out major steps in your make-up routine.
---
How to Use
1. Push the side button for on.
2. Coat the puff with some foundation.
3. Put foundation on face as above picture.
4. Move it as above picture.
5. Pat on face where you want to cover more.
6. Push the slid button for OFF and close the cap and keep.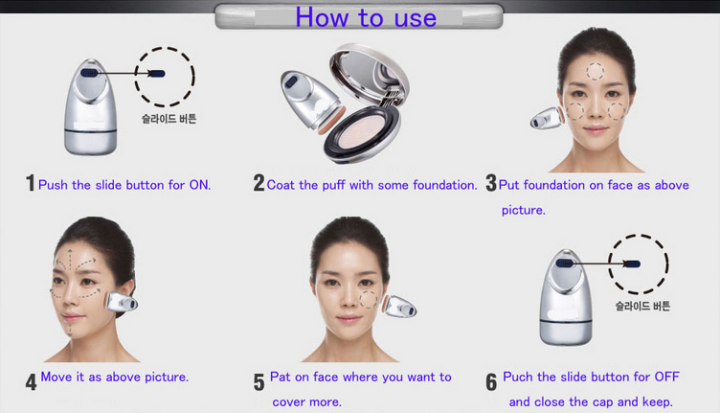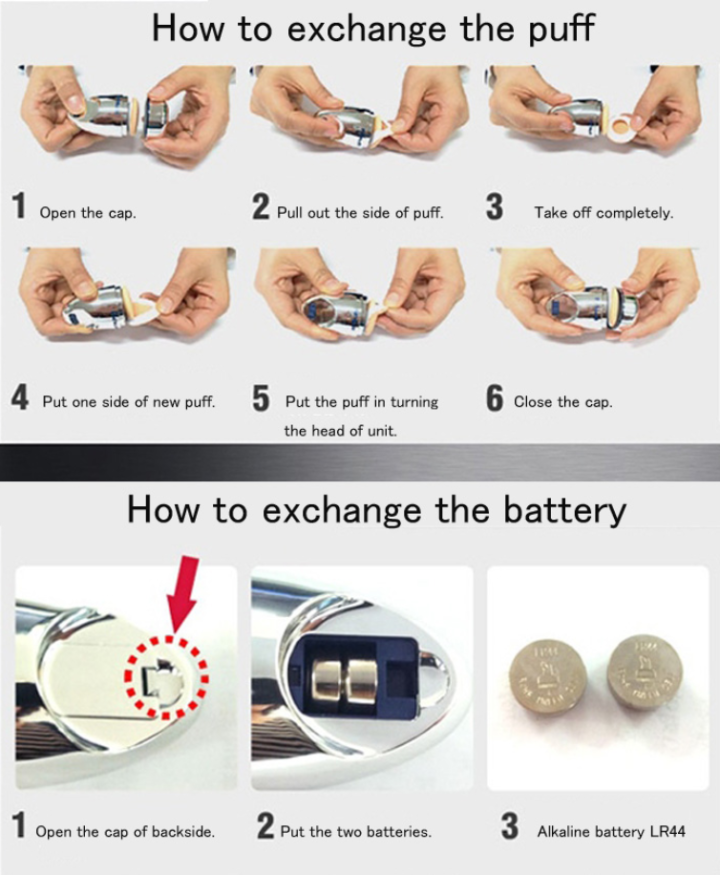 Reviews
Reviews (26)
Five Stars
Love It Does Good Job .Brilliant.Thanks
Very helpful
Helps to smooth foundation. Easy to use and change sponges (spare sponges are provided so I change one each day)Price very reasonable too.
Additional Info
Videos